Presentation by Heather McCargo - OCT 2019 Annual Meeting on Long Island
Article by Priscilla Doucette, Jane Laughlin, and Hope MacVane. Reprinted from the OCT Annual Newsletter Volume 15, 2019.
This year's Annual Meeting featured a special presentation from Heather McCargo, Founder and Executive Director of The Wild Seed Project. Heather is an educator with 30 years of experience in plant propagation, landscape design, horticulture, and conservation.
The following are highlights from Heather's slide presentation at the meeting and from her numerous publications. As stewards of over 90 acres of preserved land in Casco Bay, OCT recognizes the importance of Heather's work to all of us who care about our environment.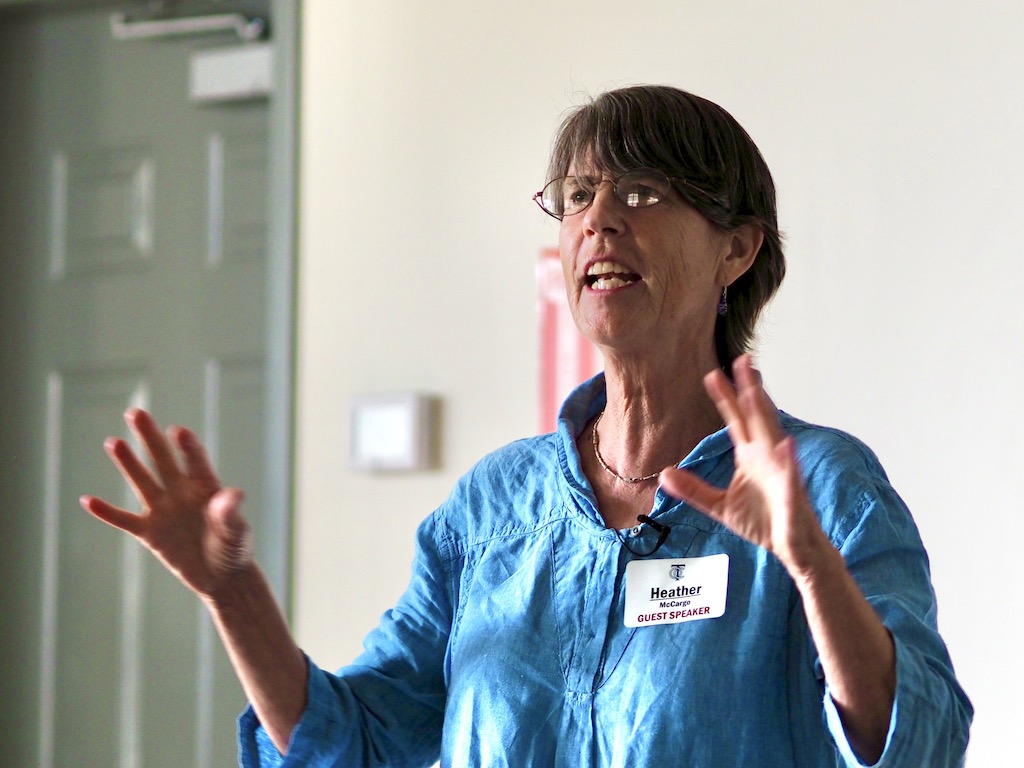 Heather McCargo of The Wild Seed Project, speaking at the OCT 2019 Annual Meeting.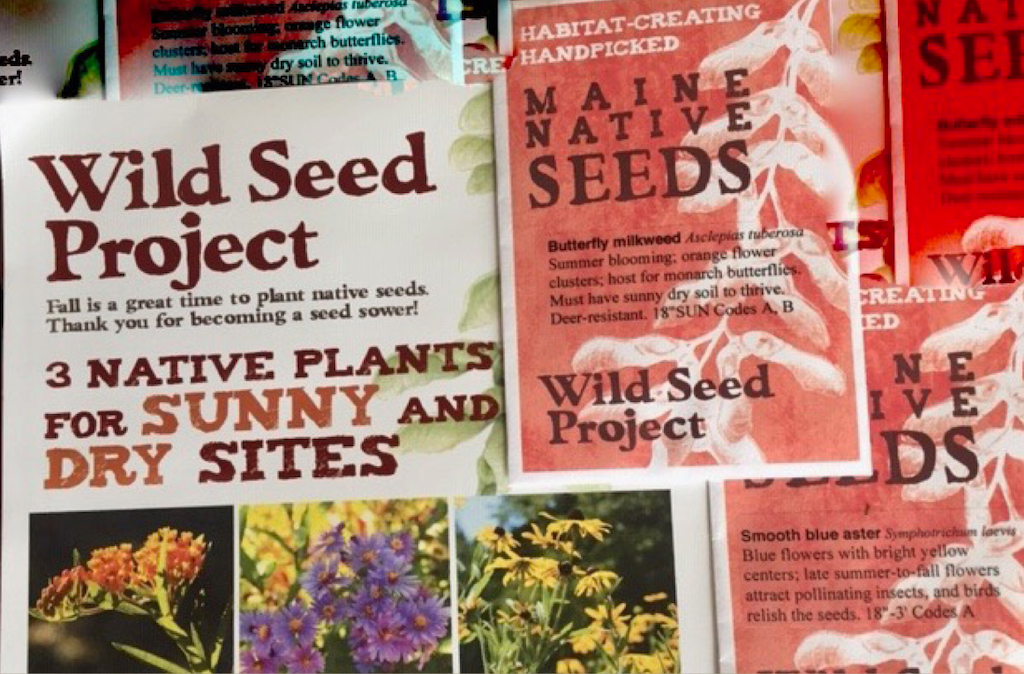 Seed packets were distributed to OCT members at the meeting.
Why Going Native Matters: Beauty, Biodiversity and Resilience
Maine's native plants are crucial to supporting our local ecosystem, and each of us can have an impact on our region's biological diversity by how we landscape our properties. Native plants are the species of trees, shrubs, vines, wildflowers, grasses and ferns that have grown in our region for millennia. Native plants create the habitats that support the rest of land-based life. These plants have co-evolved with our region's animals, insects, fungi, and soil microorganisms. Many species are mutually dependent on each other – they pollinate plants, disperse seeds and are part the food chain. 
We have displaced native plant habitats and all the complex relationships they support with paving, buildings, turf and high-maintenance exotic plants. With a rapidly warming climate, it is important that we not lose more native habitat and the ecosystem services it provides. Sharing space in our yards and developed landscapes with native plants can stitch together remaining wild habitats, provide corridors for native plants and animals to forage and reproduce, and create the pathways to migrate north as the climate warms. 
Genetic diversity is a species' best strategy for dealing with a changing climate, since it allows for rapid adaptation. Landscapes filled with cloned plants lack this resiliency. As you look to add native species to your landscapes, seek out nurseries that are propagating from seed the natural forms of native plants, not the cultivars. If each of us offers up some space in our yards to native plants, our urban and suburban landscapes could connect with remaining wild habitat to support pollinators, birds, and all the diversity of life that makes Maine such a beautiful state.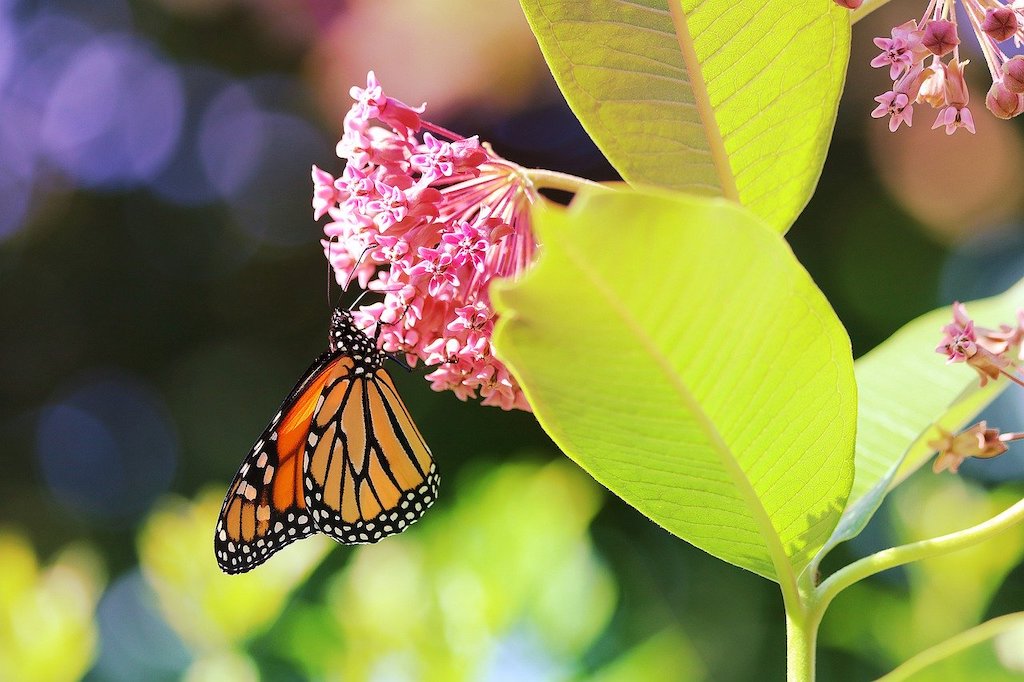 Monarch butterfly on native milkweed.
View the video of the OCT 2019 Annual Meeting, produced by Portland Media Center.
Heather McCargo of the Wild Seed Project talks about the importance of native plants in our gardens at the Oceanside Conservation Trust Annual Meeting.