Featured speaker:
Jeremy Miller, Research Associate
Wells Reserve at Laudholm
OCT's 2022 Annual Meeting took place on September 20th at the Long Island Community Center. A brief business meeting included special recognition of many years of service by retiring Board of Directors member Tom Bergh. The meeting was followed by an excellent presentation on making invasive species by Jeremy Miller.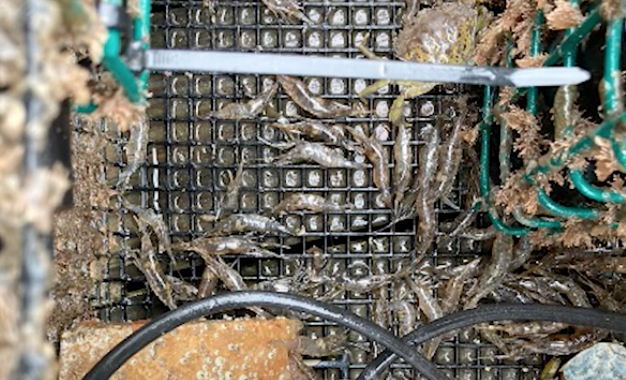 Skeleton Shrimp on a freshly hauled lobster trap.
Click the red arrow to view the video presentation of the OCT 2022 Annual Meeting.