Oceanside Conservation Trust has ownership or Easement interests in open space properties on several of the islands in western Casco Bay.  Once a year, a team from the Board of Directors monitors those interests.  We traditionally do this in May before the island communities – or the Directors! - get too busy enjoying Summer.  May 27 was the date for checking out the parcels on Peaks Island; Little Diamond, Long, College and Cliff Islands will fill out the rest of 2021's OCT Monitoring Week.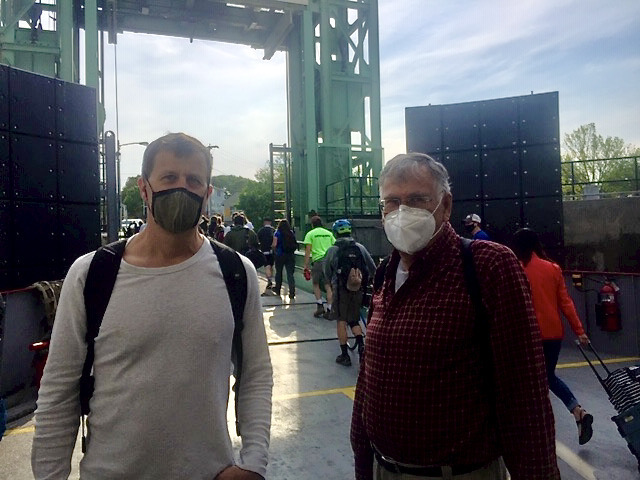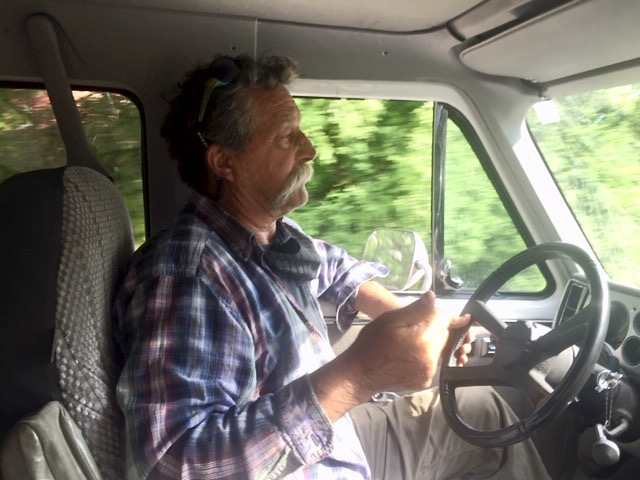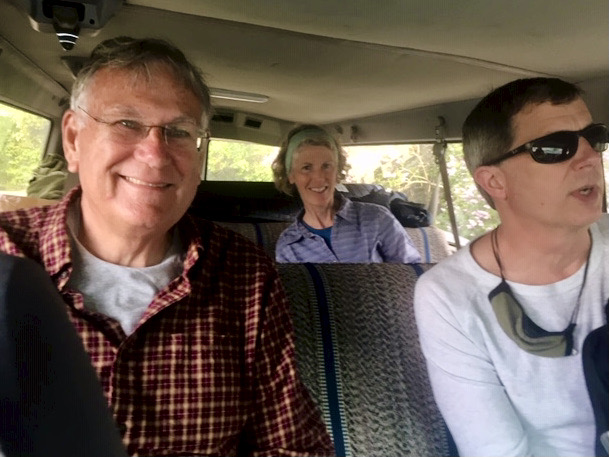 But it's not only monitoring season, it's also tick season, so you can see in the featured photo how we secure our pant legs with tape, even after spraying Off on.  We ride the Casco Bay Lines out and back and tour the island in a van to check boundary markings, look for signs of trespass, pick up litter and make notes about anything of note on any given parcel – including the "progress" of invasive species.  Due to the Covid Virus we had skimped on this important task in 2020, so there was a great deal for the five of us to observe and remind ourselves about today.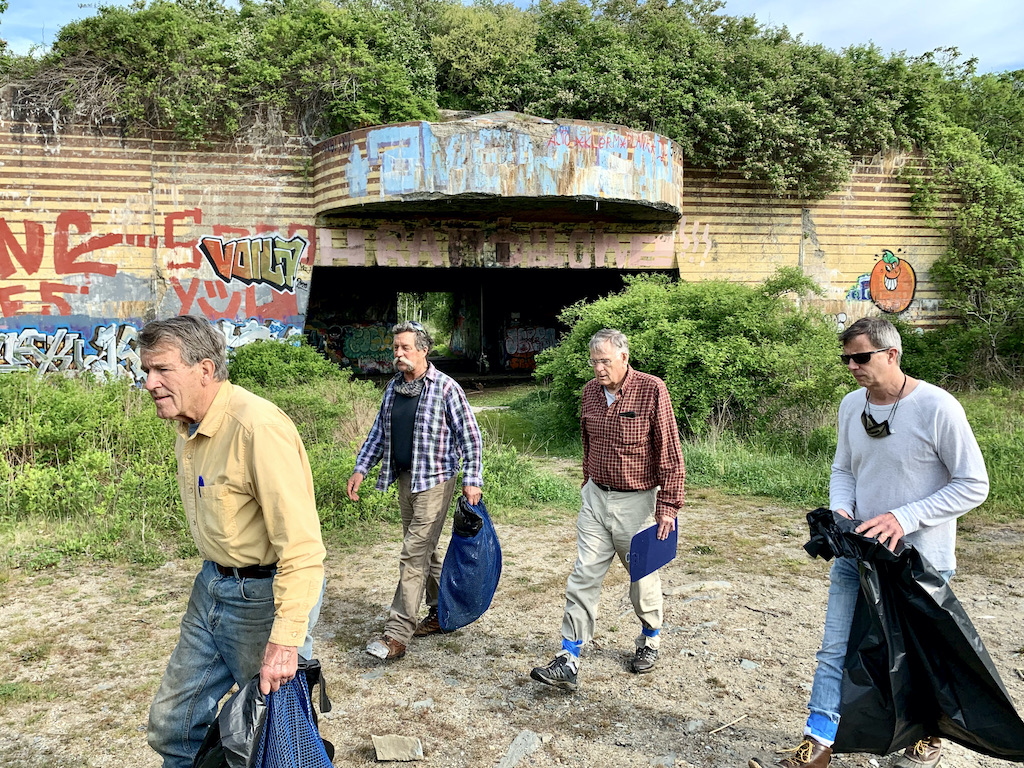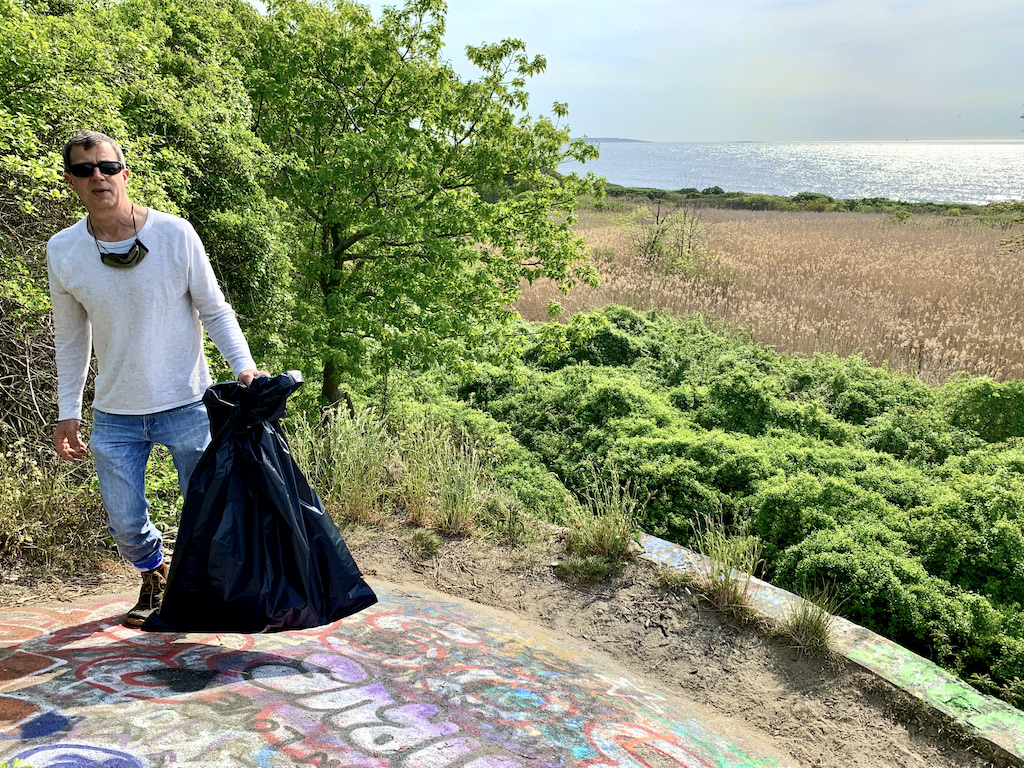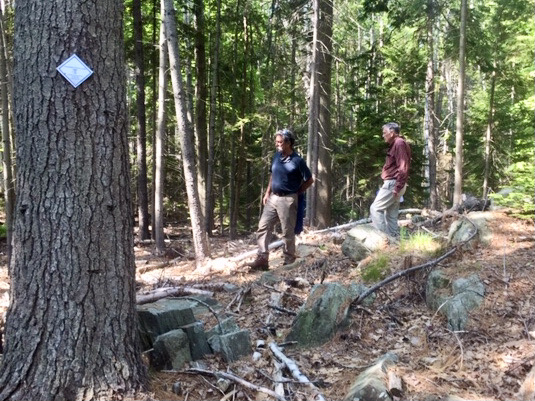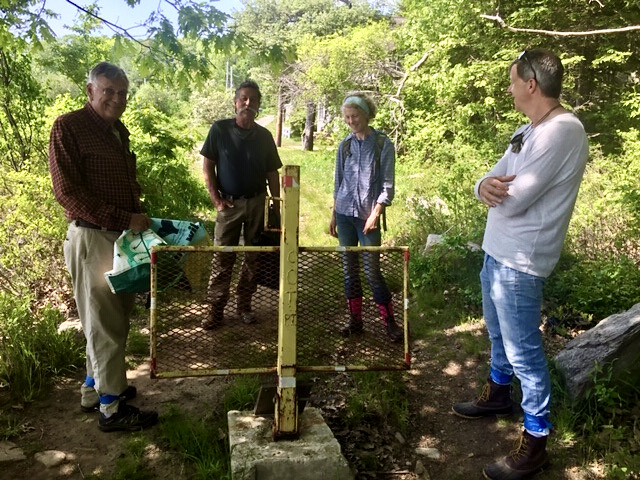 Oceanside has earned a reputation among Maine's land trusts for being particularly diligent in our annual monitoring.  That certainly feels good, but it feels even better to finally get in a boat and out onto the lands for which we are responsible!
Roger Berle, President