Presentation by Heather McCargo - OCT 2019 Annual Meeting on Long Island
Article by Priscilla Doucette, Jane Laughlin, and Hope MacVane. Reprinted from the OCT Annual Newsletter Volume 15, 2019.
This year's Annual Meeting featured a special presentation from Heather McCargo, Founder and Executive Director of The Wild Seed Project. Heather is an educator with 30 years of experience in plant propagation, landscape design, horticulture, and conservation.
The following are highlights from Heather's slide presentation at the meeting and from her numerous publications. As stewards of over 90 acres of preserved land in Casco Bay, OCT recognizes the importance of Heather's work to all of us who care about our environment.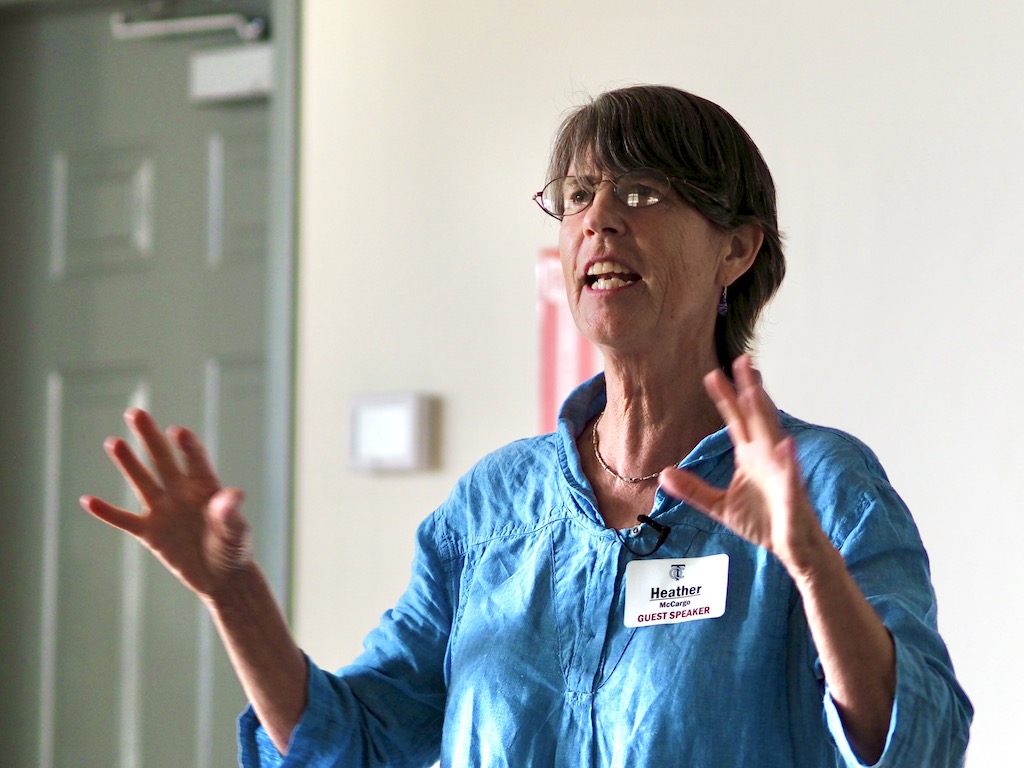 Heather McCargo of The Wild Seed Project, speaking at the OCT 2019 Annual Meeting.