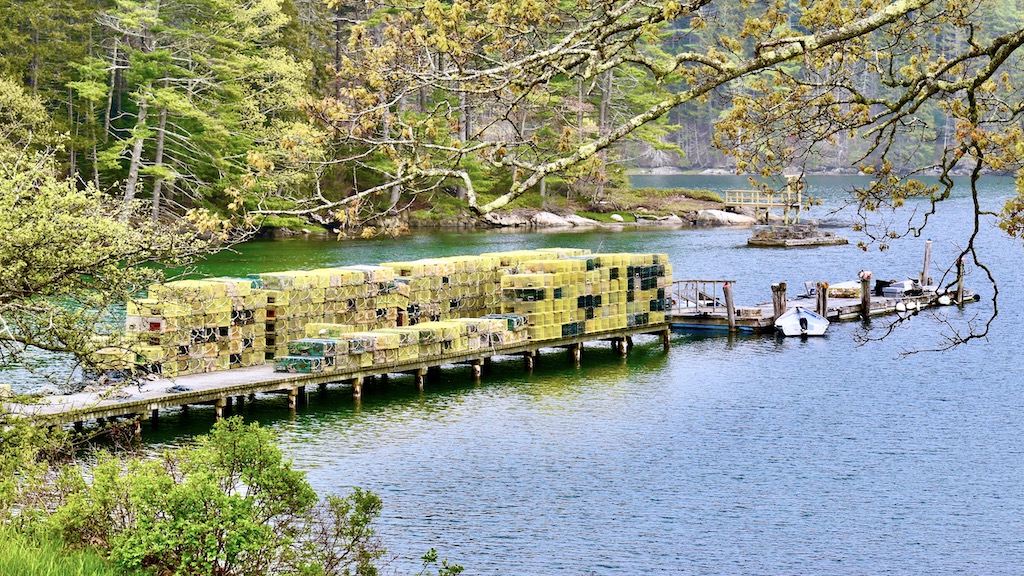 Invasive Marine Species
---
Invasive species are not native to a region, but become self-sustaining once they arrive. Generally, invasive species are introduced by human activity. The presence of invasive species often indicates changing ecosystems. Invasive marine species can sometimes be found clinging to the undersides of boats or fishing equipment, such as the lobster traps pictured above. (Photo by Thomas Dewey on Unsplash.)
Jeremy Miller
Research Associate at the Wells Reserve at Laudholm
Jeremy gave a presentation on invasive marine species at the Oceanside Conservation Trust Annual Meeting on September 2022. Click on the link to watch.
A volunteer program that looks for invasive marine species every summer. There are teams in Maine from Kittery to Casco Bay, including Peaks, Chebeague, Great Diamond, and Long Island. The program hopes to add new islands and sites in the future.
"ID cards" of the marine invasive species that MIMIC monitors. Use the link above to download your own set of cards and keep an eye out!